Follow the video instructions below on how to assemble your board. Sprinkle the included Valentine's Day treats in empty spaces to make your board extra... sweet 😘😘😘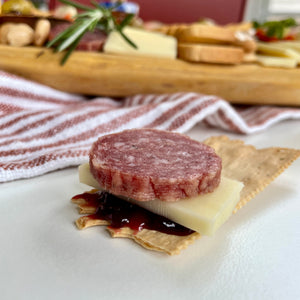 This Platter's 'perfect bite'
Each month we tell you what the "Perfect Bite" of your board is. This bite is the one that's going to send you to the moon and back again.

1. Rosemary cracker (Bottom)
2. Sour cherry spread
3. White cheddar
4. Salami Slice (Topper)
Pairs well with...
Each month we highlight an alcoholic beverage that this box pairs well with. Kick your feet up and relax a little, this month's Pairs Well With is:

A Stout Beer

Head to your local store and grab some Snake Eyes Imperial Stout from West Sixth Brewing. This Kentucky stout has a complex malt character and just enough bitterness to provide balance in this dark malt centric beer.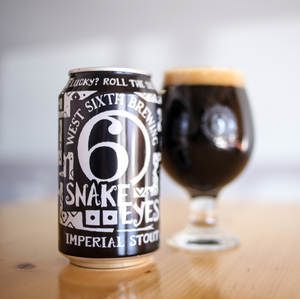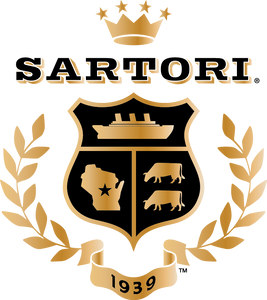 Artisan spotlight
In every Platterful box we highlight one brand that's worth caring about. This month's Artisan Spotlight is:

Sartori
Sartori is a fourth-generation family owned and operated company that ensures that family is at the heart of everything that do - from the cheesemakers to the famers and even the cows!
Head to their website to learn the special meaning behind their Sartori Family Crest.
Find something you enjoyed? Buy more of it below!
---