Every foodie's dream!
A delicious kit of meats, cheeses, and accompaniments, delivered straight to your door! Perfect for a "treat yourself" moment or a surprise delivery for a friend!
1 kit shipped = 10 meals donated to combat childhood hunger in the US. Subscribe to donate more!
Use code: CHEESEPLEASE at checkout
for 15% off your order!
ORDER TODAY!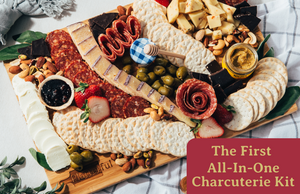 Charcuterie delivery options:
---
Customer Taste-imonials...