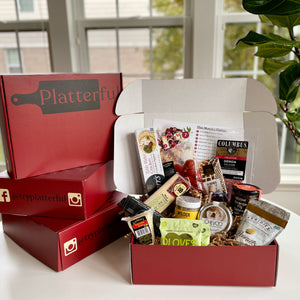 Step 1
Choose your kit frequency (one-time, monthly, 3-month prepay, etc.) and size (standard or large) and your Platterful kit will be delivered to your doorstep in no time.
Step 2
Create your masterpiece by following our included step-by-step instructions. Scan the QR code on the printed insert to watch video content on how to assemble your board.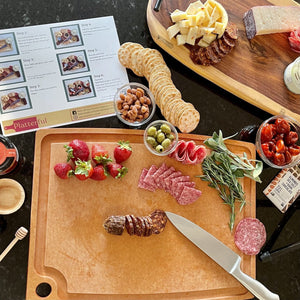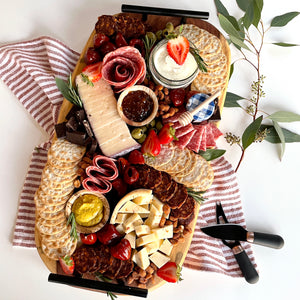 Step 3
Impress your friends, family and taste buds with your diverse and beautiful spread. Bon Appétit!