Artisan Brand Spotlight
Meet some of the brands that have been featured in our kits, and in the bellies of food-lovers across the U.S., as a part of our Box Sponsorship Program.

Make sure you support the brands below by visiting their website directly!

Do you own a brand that you think would be a great fit for our boxes? Do you have a new brand or product line that you want to get in front of hundreds of known charcuterie lovers? We'd love to chat about how we can help! Shoot Joshua, our Partnerships Manager, a message at joshua@platterful.com or drop us a line in out Contact Us form.
Jomara
Founded in 2007, Jomara is a premium brand that blends a centuries-old mastery in date farming with cutting-edge innovation to present a delectable range of culinary delights. The Jomara range includes a wide selection of premium organic dates, filled dates, date chocolates, and naturally sweet date syrups.

Jomara is proud to nurture a culinary legacy of excellence and grow as a promising brand in the Fast-Moving Consumer Goods (FMCG) and Travel Retail categories.
Jomara
Runamok
Runamok is a Vermont-based, family-owned specialty foods producer known for its exceptional maple and honey products. Their diverse range of raw American honeys are hand-selected from some of the nation's most well-respected beekeepers and showcase just how unique this natural sweetener can be. Known for their commitment to quality and sustainability, Runamok believes both maple and honey are products that work for a better environment, not against it.
Runamok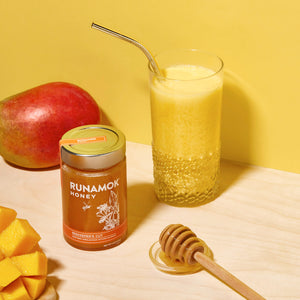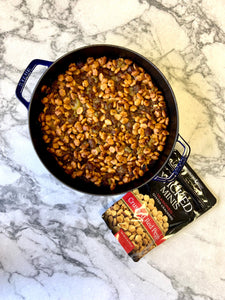 Moonlight Mixes
Moonlight Mixes proudly presents Wicked Mini's – an exquisite assortment of gourmet snacking crackers expertly crafted with a bold infusion of herbs and spices. These delectable treats aren't just your ordinary snacks; they're versatile meal enhancers that will elevate your culinary creations.

Indulge in the mouthwatering Crushed Garlic Parmesan variety to elevate your twice-baked chicken to new heights. Swap out boring croutons for the zesty Garden Dill option and watch your salads transform. For soups that pack a punch of flavor, consider adding their Jalapeno Cheddar, Chili Cheese, or Cajun Creole crackers as a delightful accompaniment. And don't forget to spruce up your charcuterie board with these savory delights for an extra touch of sophistication.
Moonlight Mixes
Daelmans Stroopwafels
Bite into a Daelmans Stroopwafel, and you'll see why this Dutch classic is now a worldwide favorite! Ever since opening their family bakery in 1904, their commitment to quality has remained the key ingredient in every Stroopwafel they bake. Each Stroopwafel is crafted from freshly made dough, pressed in a waffle iron until golden brown, and filled with mouthwatering caramel.
Daelmans Stroopwafels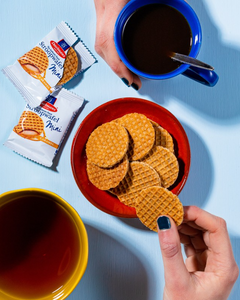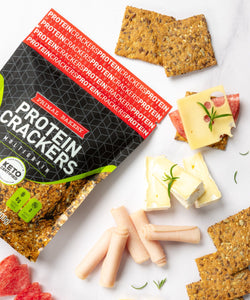 Primal Bakery
Discover Primal Bakery's range of nutrition-packed bakery products designed to fuel active lifestyles. From their Protein Bread and Protein Wraps for a protein-packed meal, to their flavorful and crunchy Protein Crackers in original, spicy, and Himalayan salt varieties, they have the perfect plant-based options to satisfy cravings.

High in Protein and Keto Certified by The Paleo Foundation, Primal Bakery products will always top the list of the healthiest options; they taste great and are made with simple ingredients. They're also free of added sugar, artificial flavors, preservatives, and colors.
Primal Bakery
Find something you enjoyed? Buy more of it below!
---