Customer Taste-imonials...
Easy as 1-2-🧀
In just 3 easy steps, you'll go from box to board and have a charcuterie spread that will be the talk of your next get together! We bring fun, new and exciting charcuterie board ideas right to your doorstep every month.

Who cut the cheese? We did.
Platterful is a charcuterie experience that gives you everything you need to build an Instagram-worthy board.

📦 Delivered straight to your doorstep.
🧀 Perfectly-paired, unique, artisan products. Meats, cheeses & accompaniments.
🤓 Easy step-by-step written AND video instructions.
🔄 New products every single month. Unique board assembly ideas for the holidays.
🌳 Consciously crafted boxes and packaging that support local artisan makers.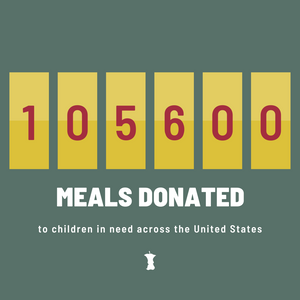 1 kit = 10 meals donated
Here at Platterful, we want to be constantly aware of the fact that our ability to enjoy luxuries like charcuterie boards is just that... a luxury. There are millions of people, and more heartbreakingly, millions of children across the United States who go to bed hungry every night.

At Platterful we're making a promise to combat childhood hunger in the United States with every box we sell.
Learn more
Perfect for your next gathering
With a Platterful subscription box you're getting a variety of new meats, cheeses, jams, mustards, nuts, chocolates, dried fruits, olives, crackers and SO MUCH MORE every single month.

New meats and cheeses each month means a new experience each month. Our cheeses & meats come chilled and the rest of the products are shelf stable. Just put the cheeses & meats in the fridge upon arrival and leave the rest in the box until your next date night in, house warming party, girls night or any other occasion!
Try Platterful Today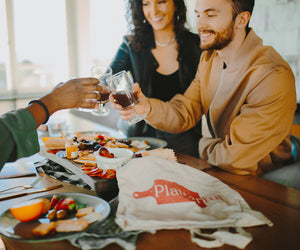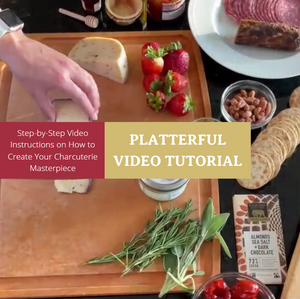 How-to content in every kit
We provide step-by-step instructions in every box. This includes both written and video content that show you exactly how to put that month's charcuterie board together.

Gain member-only exclusive access to our tutorials on how to properly cut and store cheese, create a beautiful salami rose, accent your board appropriately with herbs and much more!
How Platterful Works
Corporate Gift Giving & Events
Looking to give your team or customers a delicious experience that they won't forget? Inquire today about our bulk order and virtual charcuterie class pricing.
Platterful offers:
💻 Virtual Charcuterie How-To Class
🧍 In Person Charcuterie Board Building
🍽️ Grazing Tables

Inquire Today