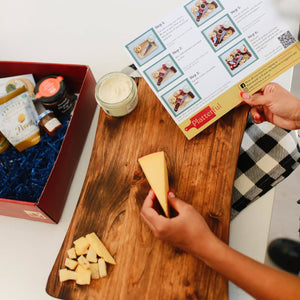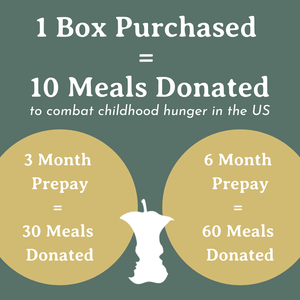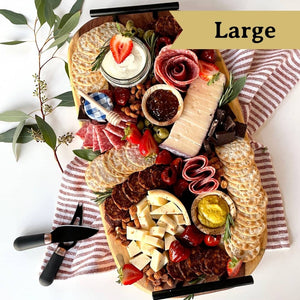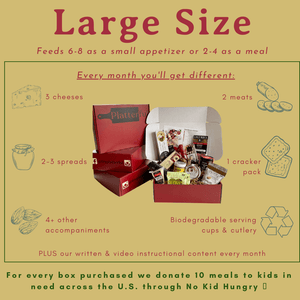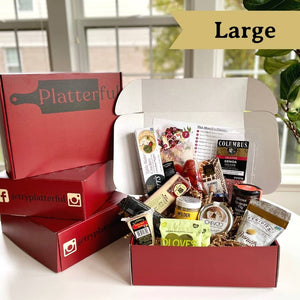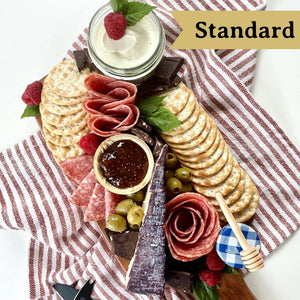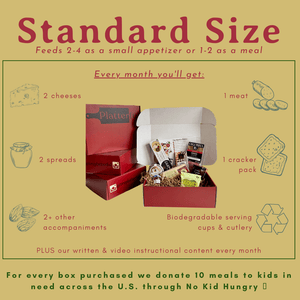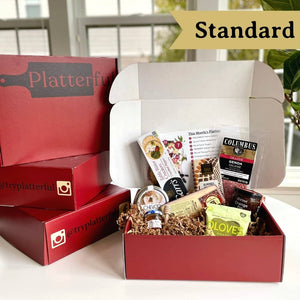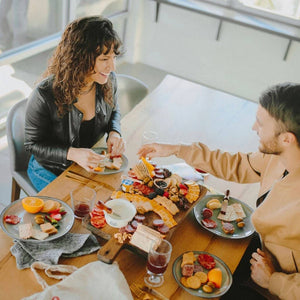 Fantastic
The packages were perfect and delicious. It was a wonderful gift.
Hi Steven,
Thank you for leaving a review! It brings us joy to know that we were able to provide you with a wonderful gift experience. Thank you for choosing Platterful. We appreciate your support!
Best,
Maren
Gift that keeps on giving.
I ordered a 6 mo subscription in December enjoyed it over Christmas ( Dec) and for Valentine's (feb) and couple of family birthday parties (jan, may). It was fun opening each box and trying new flavors.
Hi Nate,
Thank you so much for taking the time to leave us a review! It's wonderful to know that our boxes brought joy to your celebrations, whether it was during Christmas, Valentine's Day, or family birthday parties. We strive to curate unique flavors and provide an exciting experience with each box, so it's fantastic to hear that you had fun opening them and trying new flavors.
Thank you once again for your support and for choosing Platterful!
Best,
Ryan
Great Gift!
I gifted 6 months to friends who love to entertain and they raved about it every month! Awesome way to try different products and styling and always a fun surprise when it arrives.
Hi Jen,
Thank you so much for your wonderful review! We are happy to hear that your friends enjoyed our Platterful kits and that they provided a fun and exciting experience for them every month. Thank you for choosing us to be a part of your gift-giving experience!
Best,
Maren
A Great Experience
We have loved our Platterful subscription and have recommended it to many friends. There is always a good mix of items and always something new to try. I recommend getting your pairing and add-ons in order before hand. Always try the "Perfect Bite"!
Hi Heather,
Thank you so much for taking the time to leave us a review! We're happy to hear that you've been enjoying your Platterful subscription and have recommended it to your friends. Our team works hard to provide a diverse mix of items each month so that you can always try something new and exciting!
Best,
Maren
Great deal and wonderful way to be more adventurous
My youngest son and I are cheese board fans and have our "happy hour" every Friday with a charcuterie board. We got this subscription to help us branch out and try new things, and it has delivered. Every month I've gotten to try at least two or three things that end up on my "new favorites" list (I'm looking at you Vermont cheese, you cranberry pepper jam, and you spicy olives!) The meats and cheeses are high quality and the number and variety of accompaniments makes it all come together and feel like a truly fancy experience above and beyond a trip to the cheese aisle. Definitely a good value for the money.
Hi Rebecca,
Thank you for your review! We're delighted to hear that our subscription has added excitement and variety to your weekly cheese board tradition. We're glad to have introduced you to new favorites and helped you expand your palate with our high-quality meats, cheeses, and accompaniments. We take pride in curating our boxes with a diverse selection of items to provide a unique and upscale experience for our subscribers. Thank you for choosing us and we look forward to continuing to surprise and delight you with each box.
Best,
Lowell