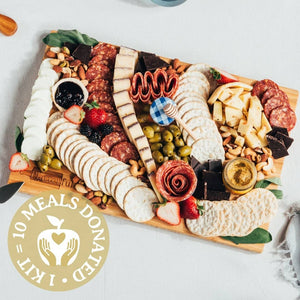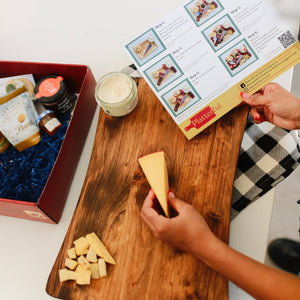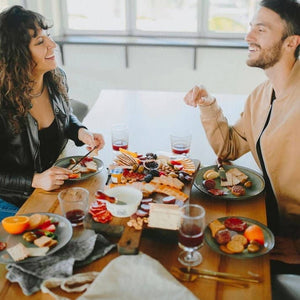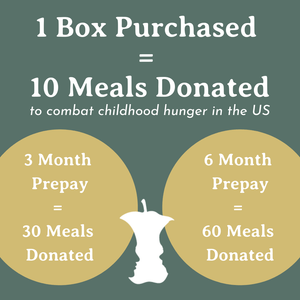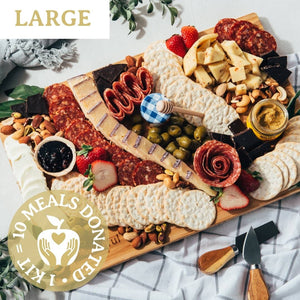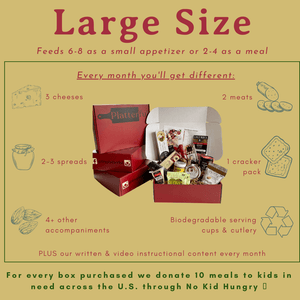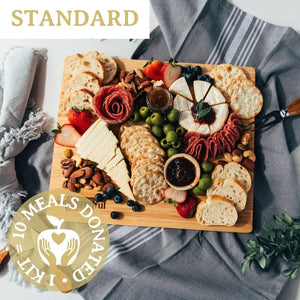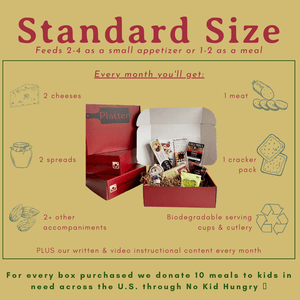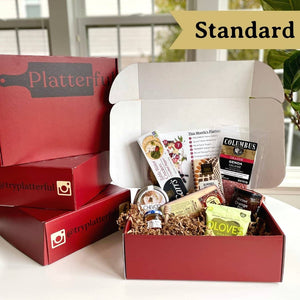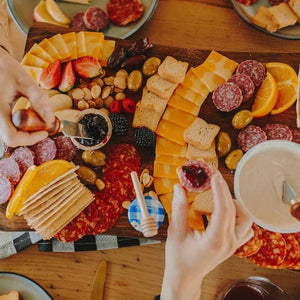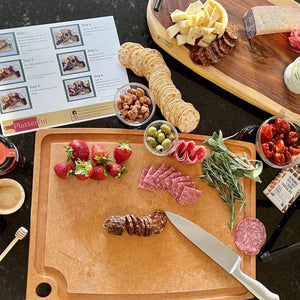 Really fun monthly subscription!
🧀 🍷 I have only had two boxes so far… And both have been great! It's a fun way to nosh. I have been impressed with the cheeses! It's turning into a snob! Lol But seriously, I have enjoyed my boxes and I have enjoyed my interactions with a customer service team (small shipping snafu) … this is a well run team out of heartland America … what's not to love. Try it. Try a subscription….. your family, your friends, and most, especially your taste buds… will all thank you! I double dare you to try Platterful and become a Platter-head like me! Xo JoeyG 🤓🫶
Hi Joey,
Thank you so much for sharing your delightful experience with Platterful! We're thrilled to hear that you've been enjoying our charcuterie kits and that you're savoring each box as a fun and delicious way to indulge.
We truly appreciate your kind words about our customer service team. We're committed to ensuring a smooth and enjoyable experience for every Platterful subscriber, and we're glad we could assist with the shipping situation. Your support and enthusiasm mean the world to us.
We're honored to have you as a Platter-head, and we're excited to continue delivering curated culinary adventures to your doorstep. Here's to many more nosh-worthy moments and taste bud delights!
Best,
Lowell
Success
Great selection of items, fun to put together using the picture, and a big hit with the family!
Hi Dawn,
Thank you for leaving a review! We're delighted to hear that you enjoyed the selection of items in your Platterful subscription and that it was a hit with your family. We're also glad to hear that you had fun putting everything together! Thank you for your support, and we hope to continue to bring joy and excitement to your family's snacking experiences.
Best,
Caroline
So great!
Really great products included
Hi Melissa,
Thank you for your positive feedback! We're thrilled to hear that you found our products to be great. We hope that you continue to enjoy our offerings!
Best,
Lowell
Made a great gift!
I bought a a three month package for my brother and his partner. They loved the variety that came with each package. They reported that all of the cheeses and other elements were super tasty!
Hi Rachel,
Thanks for leaving a review! We're thrilled to hear that your brother and his partner enjoyed their box. We take pride in curating our boxes with high-quality and delicious items to provide a unique and satisfying experience for our subscribers. We appreciate your support and we hope to continue to impress your loved ones with our subscription offerings. Thank you for choosing us for your gift-giving needs!
Best,
Maren
If I'm a month to month person....
how come I can't log into the website? It says there's no account to my email.
FYI - the first box I got was great - I do love it. :)
Hi Rene,
Thanks for leaving a review! We sent you an email with instructions on how you can log in to your account. We're happy to hear that you loved your first box! Please look forward to your next one.
Best,
Ryan