Pierre's Charcuterie Class - Vegan Kit
Welcome to our Vegan Box Charcuterie Class! Here you'll learn how to put together a delicious plant-based board.
Pairs well with...
In each box we highlight an an adult beverage (sometimes non-alcoholic adult beverages too!) that this box pairs well with. Kick your feet up and relax a little, this month's Pairs Well With is:

Pinot Noir

A Pinot was selected for this vegan box because of the abundance of fig and fruity flavors that are present in this kit. This notoriously delicate, difficult-to-grow grape pairs well with the notoriously difficult-to-grow fig. asy drinking with flavors and aromas of cherry, raspberry and current, the Burgundy wines pair well with this Mediterranean specialty.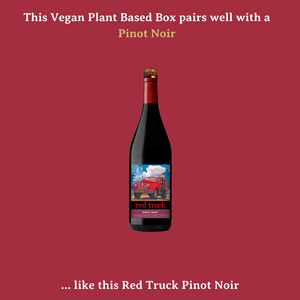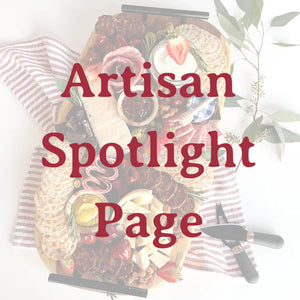 Artisan spotlight
We're proud to introduce our new Artisan Spotlight page! An entire page continually devoted to our awesome partners who make putting together your box every month possible? Say less!

Click the below button to head on over to the Artisan Spotlight Page to show them some love and support!
Artisan Spotlight Page
Have a question about your box?
What's that cheese package? Why did my ice packs arrive melted? I loved my Platterful box.. how do I give one as a gift? When will my next box in my subscription ship?

Have questions like these and many more? Click the button below to read our FAQs!
Frequently Asked Questions